Today is December 09th , 2023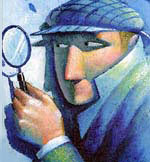 QUEBEC
In the Matter of the Legal Profession Act and a Hearing concerning ANTHONY JOSEPH JASICH
As the saying goes, '
'Oh what a tangled web we weave when first we practice to deceive''
, could not be more appropriate in the following case, which involves many players in position of trust that use
Corrupt Business Practices
that favor the privileged few.
In 1Timothy 6:10 KJV, it says that, "The love of money is the root of all evil".

The bar's motivation, on September 21, 2009, of issuing a CITATION against Mr. Anthony Jasich LL.B (JASICH), a retired member of the Law Society of British Columbia (LSBC) and acting as pro bono counsel for Mr. Harold Gaffney, the victim of Foreclosure Scam by way of Bankrutpcy and Mortgage Fraud, was to, inter alia, avoid SHAME that disbarred lawyer MARTIN WIRICK brought further to the legal profession in year 2001.

Whereas WIRICK brought SHAME to an already shamed legal profession, for having been caught in a criminal act, which many lawyers practice; JASICH would bring SHAME upon his legal profession for exposing names of lawyers and judges involved in a Foreclosure Scam, by way of Bankrutpcy and Mortgage Fraud, which is contrary to Wirick, who obviously took the fall for his colleagues.

Basically what the LSBC was engaged in is no different than what WIRICK was engaged in when he preyed on Ruby Mills, a woman of 84 years of age, who later was re-victimized by Madam Justice WENDY BAKER.


The Complaint against JASICH, came from CIBC assistant counsel Stephen Alsace who gave the apperance he had received legal advise from Attorney D. ROSS MCGOWAN who is with the Vancouver law firm Borden Ladner Gervais(BLG).


JASICH was aware that the LSBC was attempting to silence him about his findings against CIBC, and some members of the bar, since in recent years, Mr. Jasich claimed to Justice4you and to anyone he came in contact with that he witnessed some criminal misconduct coming from the bench and from the legal profession engaged in fraudulent financial and property transaction.


JASICH would often say that WHITE COLLAR CRIME involving MONEY LAUNDERING FROM PROCEEDS OF CRIME is one of British Columbia's biggest industry, and can only be carried out by members of the bar, yet he nonetheless, in spite of all the evidence he had against some lawyers and some judges engaged in foreclosure scam, cut an alleged Plea Bargain , for the purpose of having his CITATION revoked, so that his record, with the brotherhood, who he claims to be in the same league as La Cosa Nostra, remain unblemished. (JASICH's way to avoid more SHAME)


Mr. Harold Gaffney, client of JASICH, faxed a letter, dated March 5, 2010 to WOOD, and copied his correspondence to all of the benchers, since JASICH had not notified his client directly that he would withdraw lending his name and his pro bono services.

Fact is the LSBC, besides avoiding the same shame brought on by WIRICK, and now by Attorney Keith Oliver and by lawyer William Cadman, also did not want to be liable for any of the evidence JASICH would have produced against members of the bar and the judiciary.


The CITATION against JASICH said, inter alia, that,

In representing your client, Mr. Harold Gaffney, you continued to forward monthly money orders to CIBC Mortgage Inc. as payments to Mr. Gaffney's mortgage, when the Mortgage was discharged by order of the Supreme Court of British Columbia on or about November 26, 2007, Order of Justice Lance Bernard


Note that the Order of Mr. JUSTICE LANCE BERNARD, referred to in the CITATION did not discharge the mortgage of Mr. Gaffney's property.

click on LSBC Statement of Facts


There were more than 25 judges involved in the foreclosure fraud of 312-450 Bromley Street, all in the name of avoiding SHAME brought on by the justice and legal profession.

The following names are the judges who sealed the deal for CIBC, and for the lawyers:
Oliver's 1980 classmate and friend Mr. JUSTICE LANCE BERNARD, who clearly acted unlawfully while on the bench to assist R. Keith Oliver.

Bernard, J., to assist his classmate, unlawfully overturned the entered Order of Mr. Justice Crawford, contrary to Harrison v. Harrison, 2007 BCCA 120,wherein, Chief Justice Lance Finch, the same judge involved in assisting Oliver in his scam said that, Once an order has been entered, however, the court which made the order is functus officio with respect to the issues.

It could be further concluded that Bernard J. expected a benefit from endorsing the Order, drafted by his friend and classmate R. Keith Oliver, as OLIVER included, "to pay the balance remaining, if any, to the respondents".


Former CIBC, lawyer and now BC Supreme Court Judge, Mr. Justice GRANT BURNYEAT. Prior at being appointed to the bench, Grant Burnyeat was the leading lawyer with DAVIS LLP, acting for CIBC Mortgages Inc on foreclosures. BURNYEAT, J. was instrumental in assisting and covering up OLIVER, by issuing, on December 11, 2007, an Order preventing Mr. Gaffney and anyone having notice of his Order, from going anywhere near 450 Bromley Street.


Madam Justice SANDRA BALLANCE; She ordered OLIVER to have the property appraised for the same amount as the alleged purchasers' offer of $225,000, while there was more than one offer in the court for $240,000 and $242,000. The appraiser Eric Linquist was asked by Keith OLiver to appraise the property for FORECLOSURE PURPOSES ONLY, while Gaffney continued to pay his mortgage.


Madam Justice WENDY BAKER. Prior at being appointed to the bench, Baker J. was with Davies & Company and also acting for CIBC. Baker J. is the same judge involved in Firstline Trust Co. (Principal Subsidiarie of CIBC MORTGAGES INC v. Mills 2000 BCSC 226 wherein she ended up assisting MARTIN WIRICK in a mortgage fraud committed on an old lady of 84 years of age.


Mr. Justice JON SIGURDSON made out an Order that protected the realtor from being cross-examined by Harold Gaffney.

Sigursdon J, is the same judge involved In The Matter Of The Bankruptcy Of Martin Wirick, wherein the Entered Order of SIGURDSON, J was violated, since on November 22, 2006, the lawyer for Wirick, on an ex parte application, with the consent of the lawyer for the LSBC, ended up going before Master Taylor, obtaining a Consent Judgment in favour of trustee E. SANDS & ASSOCIATES contrary to the entered order of Judge Sigurdson.


Mr. Justice IAN MEIKLEM, did in fact recognized and aknowledged in his Judgment of Nov. 2006, after hearing the evidence that Mrs. Gaffney fabricated debts, which she listed as unsecure and which was in fact secured by the mortgage charging the condominium. MEIKLEM further stated on August 30, 2006 that, The trustee was well aware there was no real insolvency. There was no insolvency.

It took over two (2) months for MEIKLEM to make his decision public, and evidently, by his decision, it shows that he may have indeed been persuaded by the bar, and his brothers on the bench, to not give legal standing to Harold Gaffney, contrary to the laws that govern Bankruptcy Fraud and the LAW AND EQUITY ACT.


LANCE FINCH C.J.A. Chief Justice of British Columbia, wherein to cover up the lawyer engaged in crime, he denied Mr. Gaffney leave to appeal the Order of Justice Lance Bernard, which is the order that was instrumental in helping Keith Oliver in stealing Mr. Gaffney's property and labelled Mr. Gaffney a vexatious litigant, as Finch did with IVAN HENRY so the crime could not go beyond the courts of British Columbia. Mr. Gaffney's application for leave to appeal at the Supreme Court of Canada was denied based on what Finch CJA stated in his ruling.


The Supreme Court of Canada, namely REGISTRAR ANNE ROLAND,who resigned in late 2008, after having intentionally misrepresented the facts for File #32316 and for File #32381 based on OLIVER's misrepresentation of facts, regarding the GAFFNEY CASE and subsequently, Mr. JUSTICE IAN BINNIE, who denied Mr. Gaffney's application, to stay Chief Justice FINCH's decision on the matter of the sale of Mr. Gaffney's property, and who, by the way, was also the same judge who denied STELCO's shareholders' Application for Leave to Appeal.

It could be said that HAROLD GAFFNEY was like the shareholders of Stelco, wherein he was shafted by a malicious spouse, who was assigned into bankruptcy when she was not insolvent and Mr. Gaffney, like the shareholders of Stelco, was shafted by the lawyers and the court and in fact in the Gaffney's case, the lawyers unscrupulously used same procedures, as in the fraudulent bankruptcy of Stelco, to damage Mr. Gaffney's estate.

After one of the lawyers at the SCC made the Corrections, Registrar Anne Roland refused to submit the corrections to the three panel of judges who based their decisions on false and misleading facts which resulted in the dismissal of Mr. Gaffney's application.

Based on JASICH's evidence,CIBC, criminally altered the face of postal money orders forwarded by JASICH and Mr. Gaffney, to CIBC Mortgages Inc. which was to be applied only to Mr. Gaffney's Mortgage, and fraudulently and contrary to the directions on the postal money orders, CIBC applied the funds to another purpose (Mr. Gaffney's personal loan) without Mr. Gaffney's knowledge and consent, by falsely claiming Mr. Gaffney was in arrears with his personal loan, contrary to Section 332 and 334 (a) of the Criminal Code of Canada and contrary to section 144 of the Bill of Exchange Act.

Further, according to JASICH, in his Private Information dated, June 4, 2009, to the RCMP, he was of the opinion based on hard facts that the CIBC Mortgage Discharge of his client's property, was invalid, because the persons signing the document, according to his sources at CIBC Mortgages Inc., were not the authorized signatory(ies) for CIBC MORTAGES INC. and as a result, the mortgage was not discharged.

Evidence in support of Mr. JASICH's Private Information is as follows:

Letter from William Cadman to R. Keith Oliver

CIBC Mortgages Inc. to R. Keith Oliver

Electronic Filing of CIBC Mortgage Discharge

Unfiled Mortgage Discharge

Letters to the CIBC Unauthorized Signatories

One of Several Money Orders Altered by CIBC

Letter to CIBC from Gaffney

Following are two separate responses from the Office of the B.C. Attorney General and from the A-G of Canada to JASICH's information.

BC Attorney General's Response to Jasich

Canada Attorney General's Response to Jasich


A letter, dated Nov. 26, 2009 was delivered to JASICH, from Inspector Mike Arnorld to advise JASICH that, the RCMP opened a PUBLIC COMPLAINT against officer Ms. Bains, who appears to be on side with CIBC and with the lawyers' JASICH named in his Private Information.


Inspector Mike Arnorld is the same RCMP officer, who went undercover with RCMP Sergeant Bill Majcher to catch former Vancouver lawyer MARTIN CHAMBERS who is now serving time in a federal prison in the USA.


Sergeant Bill Majcher was the officer, who was quoted to say in the Globe and Mail in March of 2005, In almost every case we are doing, Lawyers are key to Money Laundering. Soon thereafter Sergeant Majcher's statement was published, he was no longer with the force.


JASICH delivered to Inspector Arnorld an email on Dec. 17, 09 and a fax on Dec. 18, 09 informing him that, he wanted Insp. Arnold's fax number because of errors and misleading facts in the PUBLIC COMPLAINT REPORT in particular, in the first paragraph of the report.

Further, JASICH asked RCMP Insp. Arnold to fax him a letter of October 21, 09, which he refers to in his letter and the full report which appears to contain 6 pages.

Inspector Mike Arnorld the undercover RCMP officer, who was part of the bust against British Columbia lawyer MARTIN CHAMBERS, responded to JASICH's fax, which was delivered Registered Mail by claiming that, while he respects Mr. Jasich's desire to communicate in writing, such method of communication is impossible as Mr. Arnold writes, "The steps of the investigation require that I first meet with you to address your expressed concerns."

Based on Insp. Arnold's letter, back dated to Dec. 15, 09, JASICH faxed him a reply dated Dec. 28, 09 by basically advising Insp. Arnold that,

Too many times recently, the RCMP have interviewed persons privately and those persons have, more times than enough, meet their death. Furthermore, the RCMP has too many times, changed the facts of what transpired in those private interviews.

Further JASICH also advised Insp. Arnold that,

"the steps of investigation..." which you allege are binding on you, are not in my best interests, and it is necessary that you begin your investigation by reviewing documents which are available to you which have not been disclosed to me.

JASICH and his client Mr. Harold Gaffney, want the RCMP to investigate the following culprits of the crime allegedly committed:


Mrs. SHEILA GAFFNEY, a retired operating room technician of Coquitlam, British Columbia, born in NOVA SCOTIA, in year 1940, to BLACK CANADIANS and currently married to date to Mr. HAROLD GAFFNEY for more than thirty (30) years, with no biological children to Mr. HAROLD GAFFNEY. She was instrumental in providing false information and swearing false documents in order to be passed off as a bankrupt, contrary to the Criminal Code and contrary to the Bankruptcy and Insolvency Act.


KEN ROWAN & Associates, CA Trustee in Bankruptcy, of then A. Farber Partners Ltd., assigned SHEILA GAFFNEY into bankruptcy knowing she was not insolvent; that in fact, ROWAN knew SHEILA GAFFNEY's, sworn STATEMENT OF AFFAIRS was filled with false entries and concealment of assets, including and not limited to, the true value of the property, held jointly with Mr. Gaffney.

Court documents indicate that SHEILA GAFFNEY, and KEN ROWAN valued the immovable property at 312-450 Bromley Street, City of Coquitlam, B.C. for $134,000 which was less than the market value of $185,000.


Attorney R. KEITH OLIVER who, off the record, advised SHEILA GAFFNEY, six (6) months prior to her assignment, to fraudulently declare bankruptcy, when he knew his client was not insolvent.

Attorney Keith Oliver a sole practitioner, like MARTIN WIRICK is part of a company called OneMove which advertises lawyers and notaries, practicing e-conveyance, in the province of British Columbia only.


Attorney WILLIAM CADMAN lawyer for the alleged buyers of 312-450 Bromley Street, Coquitlam, BC. whose address of delivery is still on Howie Street, in Coquitlam, BC.

Attorney WILLIAM CADMAN in a letter dated December 14, 2007, to Keith Oliver, claims he forwarded a "trust cheque in the sum of $214,215.07, which sum represents net proceeds due on completion in accordance with the Seller's Statement of Adjustments", notwithstanding the fact that the Associate Vice President and Litigation Counsel Peter K. Moffatt, stated on two (2) separate emails dated December 20-21, 2007 regarding the alleged mortgage loan for the purchasers that, "Our review of the matter is ongoing." In other words, TD Bank had not issued a mortgage loan to the purchasers. Thus it begs the question where did the $214, 215. 07 come from on Dec. 14, 2007?

Further, CADMAN in an email to HAROLD GAFFNEY, dated October 24, 2008, when asked about his clients' $10,000 deposit, to the selling agent Re/Max, from the Contract of Purchase and Sale, responded by saying "I have no information about the information requested" signed Bill Cadman. When further pressed for the information, CADMAN claimed in a correspondence to Mr. Gaffney that, "I do not know who would have this information".

In other words, CADMAN who was the lawyer that did the electronic transfer of title for the purchasers and also was involved in the ELECTRONIC FILING of the Mortgage Loan, which lawyer for TD Bank claimed it did not issue, gave the appearance that he was assisting Attorney R. KEITH OLIVER who was acting for both the buyers and the sellers.

WILLIAM CADMAN is also listed with OneMove since year 2010.


Attorney STEPHEN GEORGE ALSACE Legal Assistant to New York Attorney Michael Capatides of CIBC. According to Mr. Jasich and Mr. Gaffney, CIBC could not provide a true copy of the mortgage discharge because, allegedly, the lawyers, judges and CIBC, fraudulently foreclosed on Mr. Gaffney's property, while he continued to pay his mortgage after his wife was assigned fraudulently into bankruptcy.


Attorney MICHAEL CAPATIDES
New York Attorney and Chief Administrative Officer and General Counsel, Administration Division for CIBC and headquatered in New York.
Click on the following link, Capatides wherein in view of the fraud committed by the banks in the USA, a letter to President Barak Obama was delivered regarding New York Attorney Michael Capatides who appears to have known or should have known, when it comes to fraud, Canada is the incubator state for the lower 48.


Attorney ANDREW BURY
With Gowling Lafleur Henderson LLP and acting for CIBC Mortgages Inc. in British Columbia.
Attorney IAN C.B. SMITH Registrar and Director of the New Westminster Land Title Office up until June of 2009;


Attorney PETER K. MOFFATT
Litigation Counsel for TD Bank
Attorney D. ROSS MCGOWAN
With Borden Ladner Gervais(BLG) in Vancouver and acting for CIBC
CLARENCE LAYNE
CIBC Director of Relations in Toronto, ON
WENDY SLAVIN
SVP at CIBC for the West Coast
JACK GLAZIER
Senior CIBC executive for the Fraser Valley
PAOLO BRAZINHA
CIBC representative
VIRGINIA CARDOSO STAPLETON - known also as GINA STAPLETON Representative of CIBC


MARIANA OVIEDO OVANDO -- person on title for property 312-450 Bromley Street, Coquitlam BC


BRENT TREMAIN -- person on title for property at 312-450 Bromley Street, Coquitlam BC


ERIC LINQUIST
Appraiser for 312-450 Bromley Street, and hired by R. Keith Oliver
NOELLA NEALE Realtor for RE/MAX All Points Realty and was hired by Sheila Gaffney who was part of the scheme to hand over the property to her lawyers in exchange to her fraudulent bankruptcy.


JUDY MCKAY-Deputy Registrar of the New Westminster Land Title Office up until year 2009.

By our calculation above, there are eight (8) attorneys involved in the foreclosure scam, by way of Bankruptcy and Mortgage Fraud, giving credence to former RCMP Sergeant Bill Majcher when he said that Lawyers are key to Money Laundering

JASICH did not hear back from RCMP Insp. Arnold.

According to JASICH and Mr. Gaffney, CIBC could not provide a true copy of the mortgage discharge because the lawyers, judges and CIBC, fraudulently foreclosed on Mr. Gaffney's property, while he continued to pay his mortgage after his wife, SHEILA GAFFNEY, was assigned fraudulently into bankruptcy.

It appears that from the time the Gaffney's title was intentionally severed in June of 2005, from Joint Tenants to Tenants in Common and fraudulently transferred as an undivided one-half interest to Trustee KEN ROWAN with the full cooperation of SHEILA GAFFNEY, Mr. Gaffney became prey to the lawyers and to CIBC

Included in the complaint against JASICH was a letter, dated Oct. 31, 2008 written by Ross McGowan of BLG wherein Mr. McGowan indicates how some members of the bar, attack other members, who do not roll over and agree with their fraudulent behaviour. (Lawyers' method to avoid more SHAME)

Whereas JASICH did not rebut Mr. McGowan's letter, Mr. Gaffney did, by delivering an Email dated Feb. 19, 2009, to The Executive Director of the LSBC, Timothy McGee , regarding Mr. McGowan's libelous letter of Oct. 31, 08.

Gaffney Responding to LSBC

Submissions to LSBC and Benchers from Gaffney

A letter, dated Feb. 26, 09, from LSBC Ms. Shelly Ion and another letter dated April 30, 09 indicated she did not have all of the facts straight.


Ms. Ion was the same officer who later, in a letter, dated Sept, 2, 2009 responded to Mr. Gaffney's complaint against D. Ross McGowan by claiming he had done no wrong. (Another example of Shame avoidance)

Following are some letters to JASICH from Eric Wredenhagen, one of the counsel who was acting on behalf of the LSBC, wherein he was the lawyer that decided to upgrade JASICH's title to Barrister & Solicitor so that a citiation could be issued.

Letter from Eric Wredenhagen, dated Sept. 23, 09

Statement of Fact from the LSBC

Following is a Letter to Wredenhagen from Mr. Jasich in respond to Eric Wredenhagen

There were three (3) counsels on JASICH's file, namely, RUTH LONG, SHELLEY ION and ERIC WREDENHAGEN.

The third counsel Eric Wredenhagen resigned from JASICH's file in and around November 9,09.

Mr. Stuart Cameron, faxed JASICH a letter dated Nov. 12, 2009 to advise him of the new counsel on record, Mr. Henry Wood QC who later cut a deal with JASICH,without giving notice to his client Mr. Gaffney.

WOOD first introduced himself to JASICH in and around Nov. 18, 09, by faxing him a letter.

According to the attached letter, WOOD was appointed to JASICH'S file because the LSBC was trying to inject a third party counsel who allegedly was not directly affiliated with the Law Society because the LSBC advised WOOD that JASICH had an apparent mistrust of people associated with the Law Society. (Another example of Shame, wherein the blame is shifted to the other party)

WOOD was obviously appointed as an outside counsel in order to cut a deal with JASICH and since Eric Wredenhagen failed in persuading JASICH to meet in person, rather than communicate in writing, WOOD expressed regret in his letter, by the fact that JASICH turned down his invitation, for a without prejudice meeting with him alone.

That was the begining of WOOD exersicing his influence and shame on JASICH and JASICH eventually took the shame bullet.

What made WOOD's letter interesting is how he gave the appearance he was acting for attorney R. Keith Oliver, for CIBC and for Justice Lance Bernard.


Given that the LSBC knew that JASICH would eventually be influenced by WOOD, Ms. Lynne Knights, the Complaint Officer for the LSBC, faxed JASICH a RESPONSE regarding a Complaint Against member R. Keith Oliver advising that, "It may take up to eight weeks for your file to be reviewed at which time you will be contacted again. Your anticipated patience with our process is appreciated."

JASICH's responded in writing to Ms. Knights, by setting some of the LSBC's error of facts.


The two (2) months came and still no letters from the LSBC until JASICH wrote back to Ms. Knights and soon thereafter a letter, dated Jan. 28, 2010 from Susanne Raab, for the LSBC, was delivered to JASICH, in response to his complaint against R. Keith Oliver.


Ms. Raab's defence for Attorney R. Keith Oliver is to say that OLIVER had no reason to provide JASICH with his Statement of Adjustments because JASICH was not the lawyer of record for Mr. Gaffney's property. (Another example of how the bar cover up crimes in order to avoid more Shame).


On a side note, Ms. Raab's reply is in fact very similar to the September 27, 2005 written reply,, made by trustee in bankruptcy Ken Rowan, after he was asked on Sept. 26, 2005, by Christopher Ramsay of FMC, acting pro bono for Mr. Gaffney, in the Matter of the Property, to provide his client with a copy of the minutes of the first meeting of creditors, and Rowan's response, was that, "You are simply not entitled to the information and document requested" notwithstanding the fact that Mr. Gaffney was entitled to the information according to laws governing the Bankruptcy and Insolvency Act and the law of evidence.


Further Mr. Rowan's reply was a clear indication then of covering up their crime of foreclosure, by way of a bankruptcy fraud, since he could not provide information regarding creditors, as no creditors existed in the bankruptcy of SHEILA GAFFNEY PERIOD.


According to Susanne Raab, the TRUST ACCOUNTS of R. Keith Oliver and Attorney WILLIAM CADMAN would not be investigated until after JASICH's CITATION, leading any reasonable person to conclude that the LSBC was pushing to get JASICH on side.


The day prior to JASICH's plea bargain of March 2, 2010, Ms. Raab delivered a letter, back dated Feb. 25, 2010 and Mailed on March 1, 2010 to Gaffney, and to Oliver: Letter to OLIVER from RAAB


On March 2, 2010 , upon the plea bargain made between WOOD and JASICH, and not with the LSBC, Raab alerted OLIVER in a LETTER that he could wait until April 14, 2010, to respond to two (2) separate complaints against him made by JASICH and by Harold Gaffney.


No matter how the LSBC cuts it, Attorney R. Keith Oliver who drafted the Order of Justice Bernard, and got Bernard, J. to endorse it, failed to comply, as counsel, with his independent obligation and failed to take positive steps to meet his obligations to have his court costs assessed by the court registrar, after numerous demand letters, the last Demand Letter, dated Jan. 28, 2010 to OLIVER and CADMAN from Mr. Harold Gaffney asking them both to produce Statement of Adjustments.

Both OLIVER and CADMAN continue to unlawfully exercise undue delays, by claiming that Mr. Gaffney is not not "entitled to information and document requested".

Basically, Attorney R. Keith Oliver, without reasonable cause, caused Mr. Gaffney and his personal estate and his health serious damages, through, inter alia, the undue delay and neglect of not having the court orders settled and his costs taxed by the registrar of the court.

A letter of response, dated Jan. 28, 2010 from Attorney WILLIAM CADMAN was faxed to Mr. Gaffney advising him that he was the lawyer for the purchasers - never once naming who the purchasers were, giving the apperance that, Attorney WILLIAM CADMAN directed Mr. Gaffney to the "real" buyer of his property, R. Keith Oliver, the lawyer for the seller and buyer, SHEILA GAFFNEY.


There are numerous case laws in Canada that shows there are no solicitor client privilege in producing documents relating to real estate transactions, including and not limited to, TRUST ACCOUNTS and Statement of Adjustments, especially when someone like Mr. Harold Gaffney owned an undivided on- half-interest in the property.


Further the law says in Canada that it's a conflict of interest to be the lawyer for both buyers and sellers in a real estate transaction. In this case however, based on the documents filed in the courts, R. Keith Oliver was the driver of the entire matter, from the fraudulent bankruptcy of Mrs. Gaffney to the fraudulent conveyance of Mr. Gaffney's property, further giving the appearance, based on the egregious order of Burnyeat J. wherein he ordered Gaffney away from 450 Bromley Street after he vacated, that the buyer of the property may in fact be someone from within.


Justice4You was informed that in year 2008, Attorney WILLIAM CADMAN refused to produce documents, relating to the property, for viewing at his office to Mr. Gaffney, relating to the real estate transaction, which is a requirement under the law, giving further evidence of the fraud.


Further, according to a Transcript, before the BC Court of Appeal, Attorney Keith Oliver, tried to get JUSTICE DAVID TYSOE, appointed to the bench in June of 2007, to assist him in endorsing all of his Court Orders, wherein Tysoe, J.A. said to OLIVER that he ought to have asked the judges that pronounced the last judgment in November 2007, to dispense of the signature of Mr. Gaffney, which OLIVER failed to do -- It certainly gives the appearance that Mr. Justice Tysoe did not want to be the last judge to be part of OLIVER's scam, therefore the judge denied Oliver's request.

Later the LSBC injected another party by getting counsel HENRY WOOD, to deliver, to JASICH, an OPINION REPORT by Michael Walker of MILLER THOMSON LLP.

The following OPINION REPORT on the letterhead of MILLER THOMSON LLP was an affirmation of the LSBC's position with MANDATORY E-FILING AT THE LTO operated and managed by the LSBC and wherein the LSBC is working hard to have it become law in British Columbia and accross Canada.


With Mr. Michael Walker's OPINION REPORT on the letterhead of MILLER THOMSON LLP it was apparent that the LSBC was at it again with its operation of more fraud, by trying to get the government of B.C. and eventually the government of Canada to agree with their MANDATORY E-FILING AT THE LTO


Attorney R. Keith Oliver has not accounted for monies of the sale of Mr. Gaffney's property and did not tax any costs owed to him and the LSBC did not investigate the matter openly.


In fact, on February 2008, in a letter dated Feb. 2, 2010 to Mr. Harold Gaffney, attorney R. Keith Oliver, who drafted The Certificate of Result of Sale tried to persuade Mr. Gaffney that there were no crimes committed.

In effect, according to Oliver's letter, his client SHEILA GAFFNEY was not required to follow rule 43(6) wherein it says that "the result of a sale by order of the court shall be certified by the person having conduct of the sale in Form 54, verified by affidavit and filed fortwith after completion of the sale".

As evidence shows on this site, neither R. Keith Oliver, the lawyer playing both side of the fence, being the lawyer for the sellers and the buyers -- SHEILA GAFFNEY -- and Attorney WILLIAM CADMAN being allegedly the lawyer for the buyers --SHEILA GAFFNEY -- have not provided to HAROLD GAFFNEY Statement of Adjustments as required by the professional rules that governs lawyers in B.C.


Accordingly, no matter how anyone rolls the dice, it comes out SNAKE EYES for Oliver et al...

The final conclusion was the LSBC, placing Mr. Herman Van Ommen, bencher for the LSBC, to investigate Keith Oliver. In Van Ommen's report Oliver committed a crime but not big enough to merit a citation. Oliver's free to proceed further in his criminal conduct.

Some very good lawyers were destroyed by the JUDICIARY and by Mr. Herman Van Ommen, for whistleblowing and those that come to mind are:


The late KARL HEINTZ EISBRENNER

According to court documents and according to the late MR. KARL HEINTZ EISBRENNER the LSBC ruined his career, in order to cover up an abundance of criminal activity that was perpetrated through the complicity of the Attorney General's office of B.C.


Another is Mr. JOHN FREDERICK CARTEN a former member of the LSBC wherein, according to documents filed in court and according to what he claims, he was, and continues to be under the microscope of the bar, and as a result unable to practice law, by virtue of the LSBC's code of SILENCE, referred to by, La Cosa Nostra as Omerta which Mr. Carten did not agree with and states the same on his website called WaterWarCrimes and on his blog WaterCrimes.


Jack Cram, who was opposed by Van Ommen to re-enter the bar as a member.

For more information please click on Herman Van Ommen, who is he?

In the USA, some lawyers are also whistleblowers and as a result, pay dearly for exposing corruption within the judiciary and their own organization.


A name that everyone should remember, is Richard Fine. California County Judges managed to take away Dr. Fine's license to practice law, charging him with moral turpitude for questioning the courts neutrality.

Fine was the first lawyer to compile data to demonstrate that in parallel it became practically impossible to win a case in court against Los Angeles County's Judicial Corruption. In 2009, Fine was put in jail for alleged contempt of court and with the help of volunteers he finally was released from jail on September 16, 2010.

Following is an exerpt on an interview of Dr. Fine after his release Dr. Richard Fine's continued journey

JASICH does not fit the above company because at the end, JASICH gave in to his fears and as a result assisted the very people he claims he despises and knows committed several crimes.

On July 15, 2010, Anthony J. Jasich's wrote a letter to the Chief Judge of the Appeal Court of British Columbia Lance Finch.


Three powerful forces keep stoking the fires of Corruption:


SHAME;
selfishness;and


greed.


Because of the methods used to avoid SHAME, corrupt people turn a blind eye to the suffering that they inflict on others, and they justify their action at any costs.


The more material benefits they amass, the greedier those practicers of corruption become, as more material numbs the SHAME.

"A mere lover of silver will not be satisfied with silver," observed Solomon, "neither any lover of wealth with income." (Ecclesiastes 5:10) Granted, greed may be good for making money, but it invariably winks at corruption and illegality.

Obviously in the movie DEVIL'S ADVOCATE, lawyer John Milton, played by Al Pacino, said unforgettable quotes, which are not meant solely to be fictitious.


Quotes in the Movie that are meant to wake up the public are:

Lawyers are the devil's ministry.

Law is the ultimate backstage pass. There are now more students in law schools than lawyers walking the streets.

Keanu Reeves: Why the law? Cut the shit, Dad. Why lawyers? Why the law?

Al Pacino: Because the law, my boy, puts us into everything. It's the ultimate backstage pass, it's the new priesthood, baby.

Now you gotta wonder where else will the lawyers show up in our institutions. The bar got RCMP Commissioner Giuliano Zaccardelli fired to be replaced by a lawyer, William Elliott.

According to Wikipedia, Zaccardelli is now a senior official with Interpol in Lyons, France, heading its OASIS Africa program which aims to help African police forces more effectively combat international crime. HELP!!

It is the opinion of Justice4you that the bar is a stronger organization than any criminal organization and makes more profit by keeping some of their members, enagaged in criminal activity, sheltered from any criminal charges and/or convictions and the law societies keep making the laws fit for only their use. End of story.

CARTEN'S INCREDIBLE STORY OF LEGAL ABUSE

Stay tune for more...



Paul H.Cody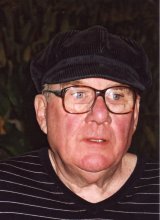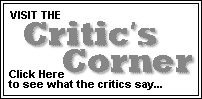 LEGAL ABUSE SYNDROME