Today is June 05th , 2020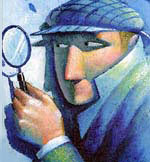 QUEBEC
BENNEST
Some of the players in the Bennest case, were later appointed Justices at the Supreme Court of British Columbia:

• Austin Cullen, Q.C;

• Josiah Wood, Q.C.,

• Ernie Quantz, Q.C., and

• Peter Leask in year 2005.

Former Attorney General of British Columbia Ujjal Dosanjh, was a person who insinuated himself into the NDP party on his route to become Premier one day and to the Liberal cabinet as a MP and in 2005 lost his seat as a Liberal MP and in 2007 Mr. Dosanjh suffered heart problems.

Feb 12, 1998

REVIEW CONCLUDE CROWN HANDLED BENNEST CASE APPROPRIATELY, SENTENCE APPEAL ABANDONED VICTORIA

-- Reviews by the criminal justice branch and an independent special prosecutor have concluded Crown's handling of the Regina v. Bennest case was appropriate, assistant deputy attorney general Ernie Quantz, QC, said today.

"Crown counsel involved in all aspects of this difficult prosecution conducted themselves in a competent and professional manner," said Quantz.

Quantz also said that on the advice of the special prosecutor, Crown will abandon its appeal of the suspended sentence and probation given to William Bennest after he pleaded guilty on Oct. 3, 1997, to possessing child pornography.

The criminal justice branch review, conducted by Vancouver Regional Crown Counsel Austin Cullen, QC, had begun as a result of public concern when other charges against Bennest were stayed before his guilty plea.

Special prosecutor Josiah Wood, QC was appointed Nov. 14 to provide advice to the branch on its review and oversee the Crown appeal of the sentence.

Cullen concluded the charges were appropriately stayed. Cullen's findings were supported by Wood when he concluded:

"My review confirms that each of the prosecutors involved in the file acted at all times in a manner consistent with the best interest of the public, and that all of the decisions leading to the final disposition of this prosecution both were in accord with the evidence and taken with the concurrence of the investigating police officers. It is apparent to me that any public perception to the contrary is misinformed, and is the unfortunate result of undue exposure given by the media to exaggerated and inaccurate information leaked by one or more officers involved in the investigation."

A criminal investigation is under way into the possible improper disclosure of information obtained during the original investigation into the activities of William Bennest. Wood's mandate as a special prosecutor includes advising police on this investigation and deciding whether charges should be laid. Wood's appointment as a special prosecutor had not been announced before today to avoid any possibility of compromising this investigation.

In recommending against appealing Bennest's sentence for possessing child pornography, Wood stated:

"The position taken by Crown before Judge Kitchen was both fair and reasonable. It urged the Court to consider a sentence of incarceration, but conceded that in such circumstances a conditional sentence would be appropriate. In my view, that position was in accord with relevant case authorities available at the time and decided since that time".

"The disposition imposed was not what the Crown sought. However, the reasons of the learned trial judge disclose no error in principle and no failure to conside relevant facts. Furthermore, I can find no over-emphasis of the appropriate factors, nor can I see how it could be said that the sentence imposed is demonstrably unfit in the sense that it represents a substantial and marked departure from sentences customarily imposed for the offence in question".

"In my view, there is no likelihood that this appeal could succeed, and, accordingly it would be proper for the Crown to abandon it now, thus avoiding the Respondent the expense and trouble of a hearing."

The Crown had launched its appeal of Bennest's sentence on Oct. 28, 1997. Crown believed there was an arguable appeal and needed time to review the circumstances of the original investigation into the allegations against Bennest, the Crown's conduct of the prosecution and the appropriateness of appeal in light of recent decisions of the B.C. Court of Appeal concerning conditional sentences.

As the criminal investigation into the possible improper disclosure of information obtained during the police investigation is under way, it is inappropriate to comment further on that aspect of the special prosecutor's mandate.

On October 3, 1997, William Bennest pleaded gulty to one count of possession of child pornography contrary to Section 164.1(4) of the Criminal Code of Canada. He was sentenced to a suspended sentence and probation. The Crown's position was that a sentence of imprisonment was mandated but that a conditional sentence was "likely appropriate".

A number of other charges which had been laid against Bennest were stayed by the Crown. These charges included:

sexual assault against John Doe #1 (stayed December 20, 1996);

sexual touching involving John Doe #1 (stayed December 20, 1996);

making obscene material (stayed October 3, 1997); making child pornography (stayed October 3, 1997);and

obtaining for consideration the sexual services of John Doe #2 a person under the age of 18 years contrary to Section 212(4) (stayed October 3, 1997).

A report on the conduct of the Bennest prosecution prepared by Austin Cullen, Q.C., Regional Crown Counsel and forwarded to Ernie Quantz, Q.C. Assistant Deputy Attorney General also contained the following summary of conclusions:

1. The charges of sexual assault and sexual touching relating to John Doe #1 were approved September 5, 1996, by Crown Counsel on the basis of inaccurate information contained in the original Report to Crown Counsel provided by one of the investigators (not one of the principal investigators). Subsequent investigation and evidence determined that the charges of sexual assault and sexual touching could not be supported. Police investigators agreed with the Crown's decision to stay these charges.

2. The charge of making obscene material contrary to Section 163 of the Criminal Code was laid by Crown Counsel in September of 1997, as a backup charge in the event the making or possession of child pornography could not be proven. It is a less serious offence than either possession or making child pornography and was stayed when Bennest pleaded guilty to possession of child pornography. Police investigators agreed with Crown Counsel's decision to stay this charge.

3. The charge of making child pornography against Bennest rested on evidence that he spliced two video recordings together to depict himself having explicit sexual activity with a person under the age of eighteen. The evidence did not establish that the person Bennest had explicit sexual activity with was under the age of eighteen. In fact, according to a report from doctors at Children's Hospital, that person's physical development was consistent with that of an adult male and the doctor "could not state with confidence (the male's) upper age".

There was no evidence that Bennest published or distributed the video in question. While, technically, a charge of making child pornography might have been made out, such a conviction would be misleading as to the essence of Bennest's wrongdoing as there is no evidence he video taped a person under eighteen in sexually explicit activity or published or distributed the product created to promote others prurient interest in children. Police investigators agreed with the Crown's decision to stay this charge.

4. The charge of obtaining for consideration the sexual services of a person under eighteen in relation to John Doe #2 rested on the evidence of a 20 year old male prostitute who asserted that he had supplied Bennest with sexual services from a time when he was under the age of eighteen. In addition to that claim John Doe #2 made many other claims about Bennest's use of underage male prostitutes and sexual abuse of school children. From early September of 1996 to mid January, 1997, the assigned detectives investigated John Doe #2's claims.

They found no evidence to corroborate his claims and significant evidence to contradict them. In a meeting with Crown Counsel on January 22, 1997, the detectives expressed serious reservations about the degree to which earlier investigators relied on his say so. The investigators told Crown Counsel they didn't see John Doe #2 as being credible or reliable. During the investigation John Doe #2 was shown a video of himself taken at Bennest's house. He told investigators he remembered the video being taken. He gave details of the occasion and asserted he was 13 at the time.

Subsequent investigation established that the t-shirt he was wearing in the video was not manufactured until he was over the age of 18. Various other similar shortcomings were found in John Doe #2's evidence and by mid March when the police investigation concluded, there ws no reasonable basis to accept his evidence without substantial corroboration.

5. The police investigators in charge of the Bennest investigation met with Crown counsel again on September 18, 1997, two weeks before Bennest entered his plea and was sentenced. They agreed with Crown Counsel's assessment that it was appropriate to accept a plea to possession of child pornography and stay the other counts, and they understood that Bennest might receive a conditional sentence or probation. They discussed the fact that the case was initially blown out of proportion and told Crown Counsel that they would discuss this matter with their superior who would get back to Crown Counsel if he had any inquiries or concerns. Crown Counsel received no further inquiries or expressions of concern from the police as to his contemplated course of action.

6. The case was originally "blown out of proportion" by a misleading report from one investigator (not one of the principal investigators), indiscreet and inaccurate comments to the media by a police investigator (not one of the principal investigators), and undue reliance on the unsupportable evidence of John Doe #2. At the time of Bennest's plea and sentence controversy was created by the leak of discredited and unreliable information to the media distorting the nature and strength of the case against Bennest and the reasons why the various charges were stayed against Bennest.

7. This case points to the need to ensure that in cases where there is a high degree of public interest and concern, that the public through the media be provided with timely information, to the extent permitted by law, relating to decisions made by the Crown and the reasons for them.

8. In this case Crown Counsel conducted themselves with integrity by making a measured and dispassionate assessment of the true criminal conduct of the offender, and making an appropriate submission on sentence, taking into account the circumstances of the case.


Paul H.Cody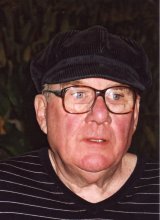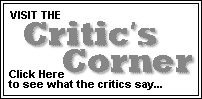 LEGAL ABUSE SYNDROME